Make intelligence-led decisions.
Faster
Silobreaker enables organisations to reduce risk by providing insights no other solution can match, at unprecedented speed.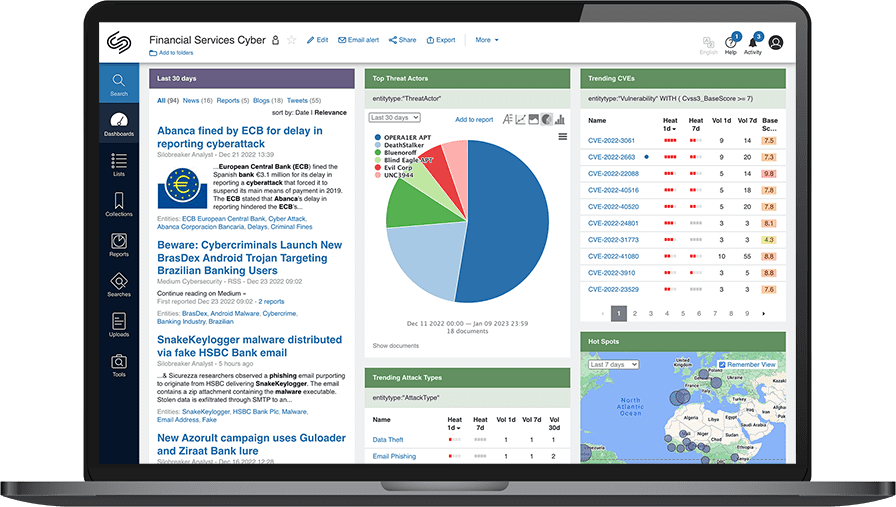 Silobreaker's single intelligence workflow
changes everything
Automate
data collection
Automate data collection and aggregation from millions of Open Source Intelligence (OSINT), dark web, and premium sources, across cyber, physical, and geopolitical risks, in a single place.
"If you search for malware in Google, you're going to get a billion results. If you use Silobreaker to refine that search with all of the different sources across other countries and other languages, it allows you to put a single point of truth on a particular subject."
Process complex
data at scale
Focus on
relevant analysis
Report
in a click
Actionable insights without silos.
Delivered
Connected security intelligence. Cyber threats, physical, strategic risks and brand threat protection, in one-console view.
ROI For Economic Benefits
A study from The Enterprise Strategy Group (ESG) validated that Silobreaker can deliver:
Intelligence
up to 86% faster
Up to 401%
return on investment
See how Silobreaker can
change the way you work